18:00 ~ 22:00(OS 21:30)  ■表示価格は全て税別です
course menu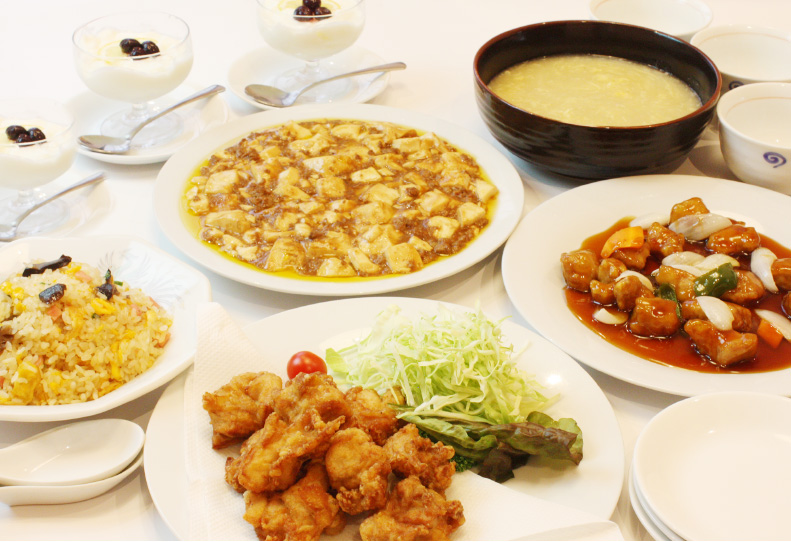 Family set
・Toriten(chicken)
・Sweet and sour pork
・Mabo tofu
・Gome fried rice
・Corn soup
・Handmade almond jelly
Family and friends
Recommended for groups!
For 3 people ¥5,000
(1 person added)  plus ¥1,650
---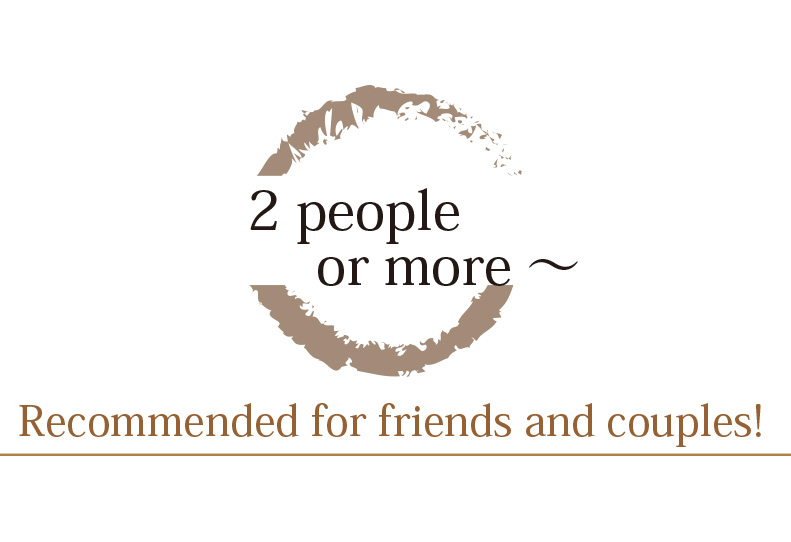 Ichioshi set
・ Crab claw fly
・Spring roll
・ Stir-fried egg with baby scallops
・Mabo tofu
・ Toriten sweet vinegar
・ Gome fried rice
・vegetable soup
・ Handmade almond jelly
Recommended for friends and couples!
For 2 people \5,000
(one person \2500)
---
単品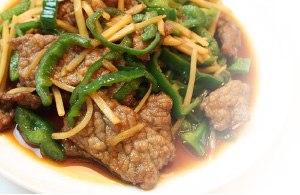 Stir-fried beef and peppers
¥1,100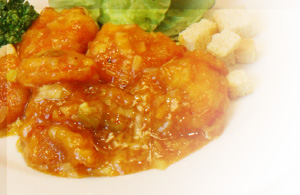 Shrimp chili sauce
¥1,450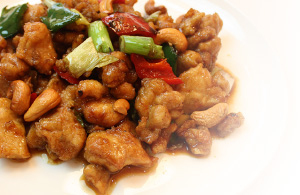 With chicken Stir-fried cashew nuts
¥950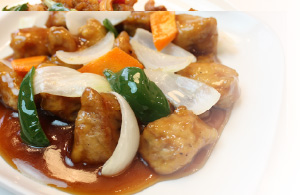 sweet and sour pork
¥1,000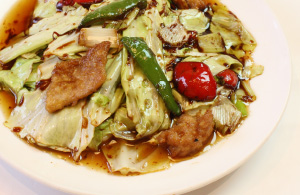 twice cooked pork
¥1,000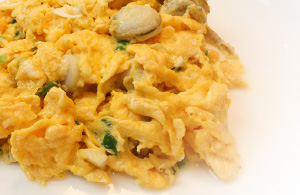 Stir fried scallop egg
¥1,700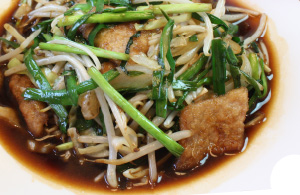 Leek pig
¥900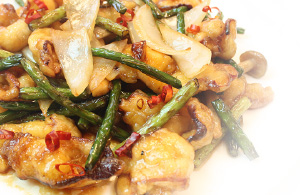 Stir-fried octopus
¥1,100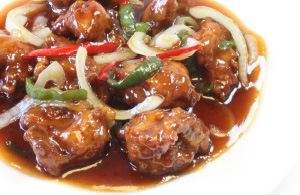 Toriten chicken Sweet Vinegar
¥950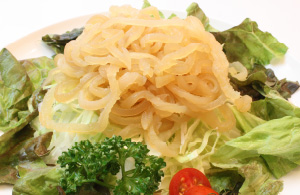 Jellyfifish salad
¥1,300
※Reservation required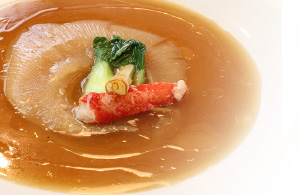 Stewed crab meat and shark fin
¥4,500
※Takes time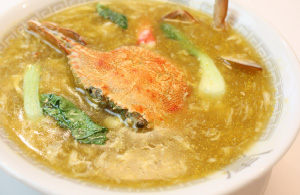 Crab miso soup
¥2,600
※Takes time
Crab and egg sauce ¥1,050
※Takes time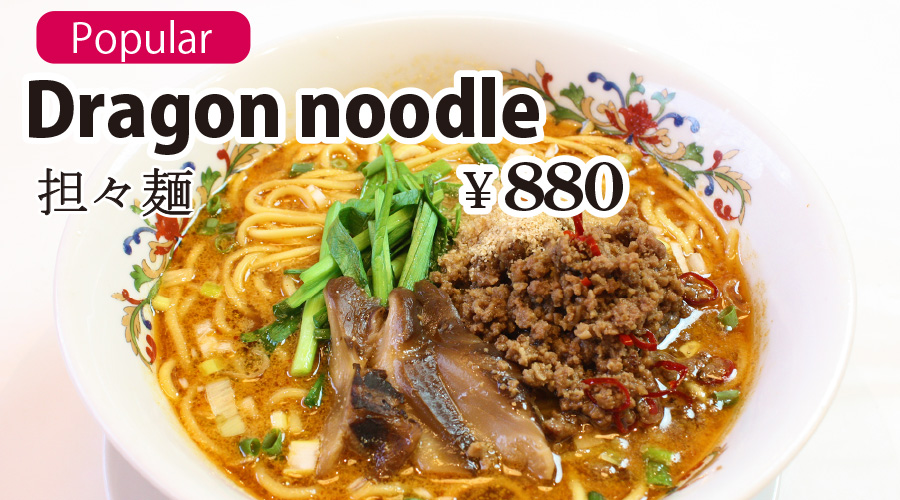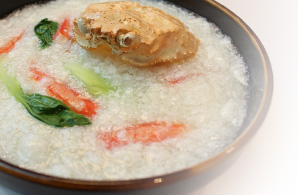 Fried rice with ankake crab
¥1,100
※Takes time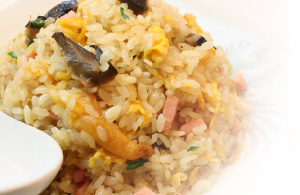 Fried rice with shiitake mushrooms
¥800
Shanghai Fried noodles
¥800
Ankake Fried noodles
¥900
※Takes time
Gomoku soba
¥900
※Takes time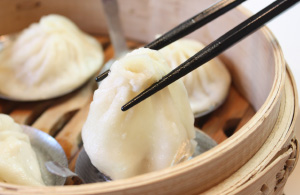 Small basket parcel
4 pieces ¥650
※Takes time 14 minutes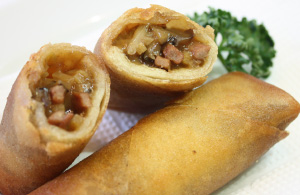 Fried spring roll
2 pieces ¥360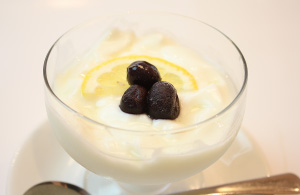 Handmade almond jelly
¥350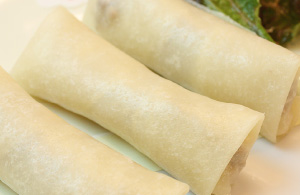 Alcohol knob
Beef crepe wrap
3 pieces ¥600
・Sesame dumpling 4p ieces ¥600
・Crispy sweet potato candy ¥830
・corn soup ¥700
・Egg soup with vegetables ¥700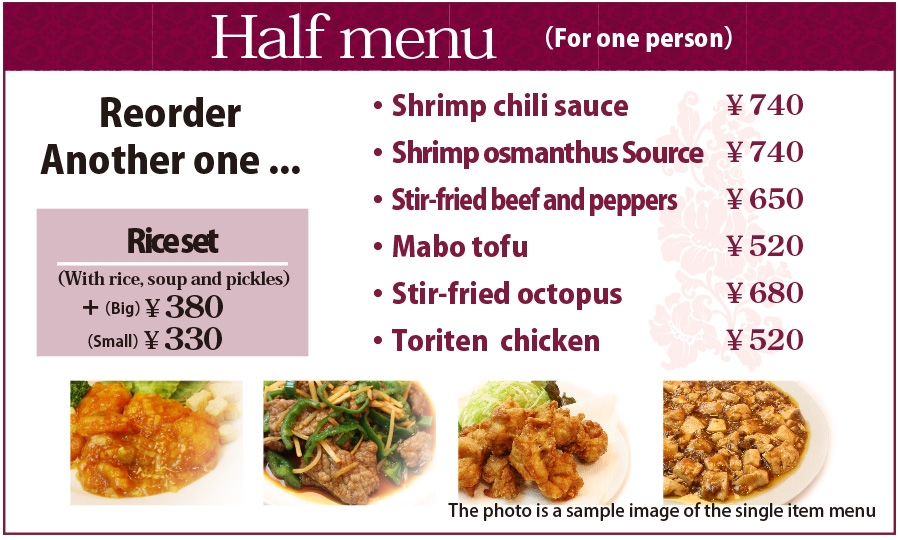 ●In our restaurant, we use Oita Prefecture's shiitake mushrooms and shrimp and crustacean oils for
other dishes. Please ask in advance about foods that ma cyause allergies.
「Carefully selected materials」Reservation required
---
---
---
Red snapper Steamed course
---
Shark fin with dried scallop course
---
※Each course can be booked from 2 people
「Festive dining table」
Available from 3 people
one person
 ¥5,500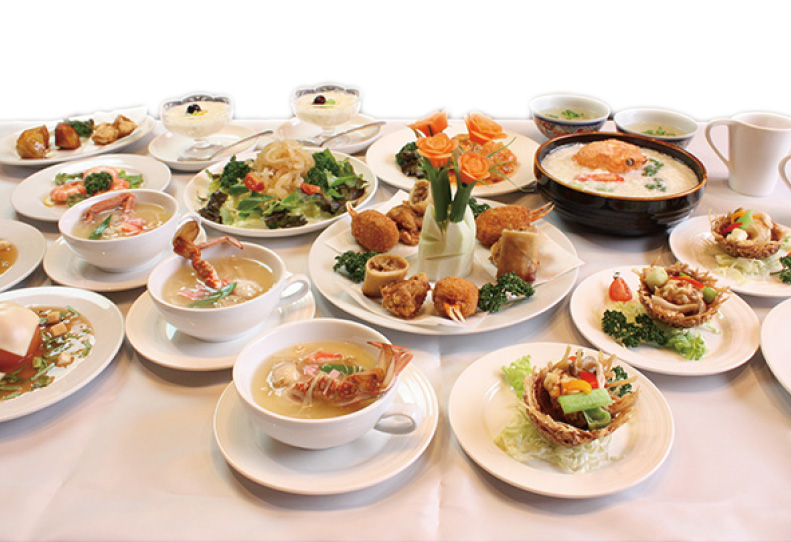 All courses are available with 9 to 10 items, but the number of items varies depending on the number of people etc.
Depending on your budget and number of people, we can provide consultation on cooking content.
Please make a reservation for this required course at least 2 days in advance